Remembering My Top 5 Cartoons Eva!
In Honor of the Transformers movie I have yet to see, (busy busy busy) I ve decided today's Remember When blog will be about Yours and mine Top 5 Cartoons of all time. Now, to be fair, this blog is read by some as old as 55 and as young as 14 , so there will be some cartoons on MY list that some may or may not get. In the end though, these are the cartoons that would steal all of my youth and I'd debate should be first ballot Hall Of Famer's should there ever be such a thing.

1.
Thundercats
Always kept the story line moving. Liono was a Pimp, and Chetarah had hr own theme music. Mumrah, as far s villians go was the cruelest cat out there.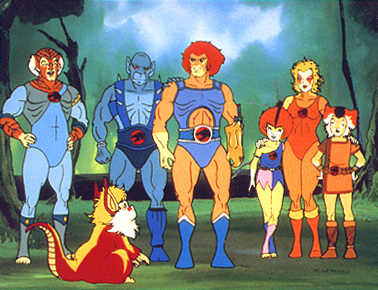 2.
Transformers
More then meets the Eye! They were so gully, That a competitor tried the same thing 2 yrs after, and got crushed. Gobots was a joke. Optimus Prime may be the Gulliest Hero of All Time..To bad his action figure was so damn expensive..

3.
Voltron

My favorite color was Blue, so of course that meant I was the Blue Lion Growing Up. That cat had it made. He came from an underwater cave, so if ever there was drama,
he's in the one spot that can withstand the test of time. This was me and brothers entire X-mas one year
.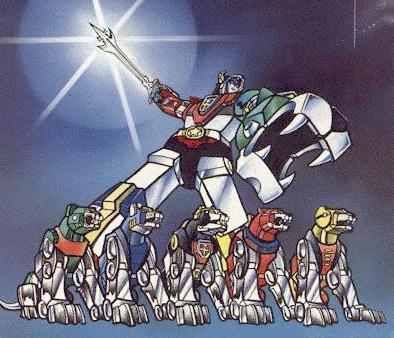 4.
My Secret Gay Moment..The Getalong Gang..
Dont ask why, they just did it for me...Maybe it was the moose, or the goofy story lines, but somehow I stayed glued to the TV whenever they came on..There
are more of them out there like it, but this one was the one show I had to watch in secrecy
..
5th
He-Man
Often I wandered who would win if this cat, and Liono ever went toe to toe. He-man would crush Skeletor on a daily, and with the power of Grayskull, turn his cuddly little Puma Cringer into Battle Cat...Battle Cat was instantly Beastly! Orko was the hidden gem in the show though.. This entire set was another X-mas present that ended up being the end all be all for me and my brother..Hell, The Castle of Grayskull along cost 30 bucks
.
5.
Other Note worthies..

Bravestarr..
If you never seen it, then click on it..Eye Of the Hawk...

Carebears.
Another not so proud Gay moment, I just cant deny..Carebears Countdown 5..4..3..2.1!



Teenage Mutant Ninja Turtles...


Heroes in a Half Shell Turtle Power..True story, the movie was so packed, that they had kids sitting in the walkway, and standing along the sides...

C.O.P.S.
Its Crime Fighting Time...This Brutha was lethal...
Another guy you might have to click on.

Fat Albert.

My man had a crew that ran out roughnecks, and hung out in the Junkyard. Ultimate Good Guy..And what made Albert so sick with his was, he was the fastest cat in the group.